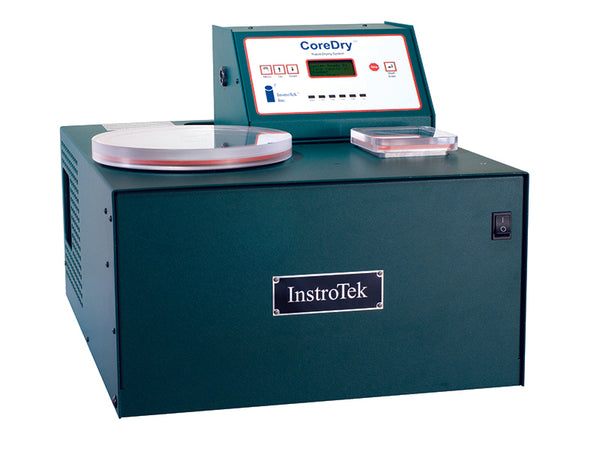 CoreDry - Rapid Core Drying In Minutes
CoreDry
CoreDry will dry field cores in just minutes.
Now you can take a core sample from the field and measure its density in less than 20 minutes, saving you time and providing the confidence you need to continue producing quality pavements.
Moisture loss in the sample is based on vacuum and innovative electronic
desiccation technology. The CoreDry cycles a flow of air and vacuum within a highly efficient moisture removal process. The system also contains an integrated electronic moisture trap to capture the moisture being removed from the sample.
The CoreDry is the first product of its kind for rapid drying of compacted
and loose asphalt mixtures. ASTM D7227 was developed and established based on CoreDry.
Why wait hours or days for drying with fans and ovens when you can dry your samples in minutes with CoreDry. This system utilizes high vacuum technology and the PumpSaver™ for rapid and safe drying of material samples and objects.
The samples stay cool during drying, which preserves the sample composition.
With CoreDry, you get the same accurate dry weight as using the oven without degrading or changing the sample characteristics.
109.2110.