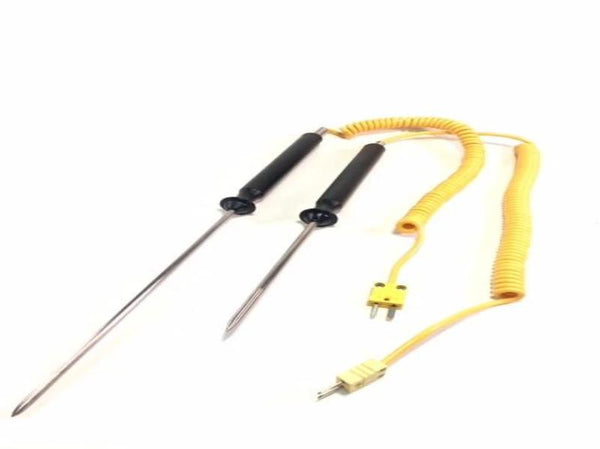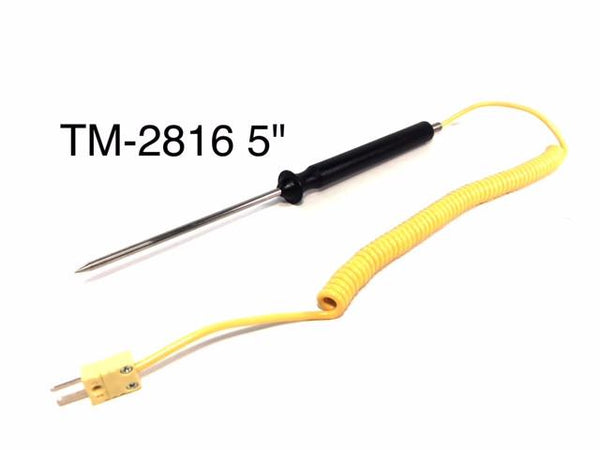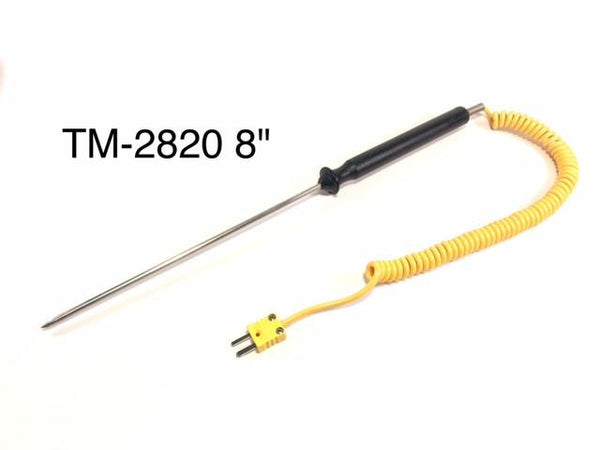 Type K Thermocouple with Handle - Available in 5" or 8" Probe Lengths
Type K Thermocouple Probe with Handles
Type K Penetration Probe, Available in 8 or 5 Inches Long (0.156-Inch Diameter)

Nice Handle and a 36-Inch Curly Cord.

Use this type of Probe for checking temperatures around the lab, such a Mix, Liquid AC, and Water Baths.

It can also be used in the field for check mat temperatures.

Probes with this kind of cord are NOT suitable for use inside ovens. The cord will melt.