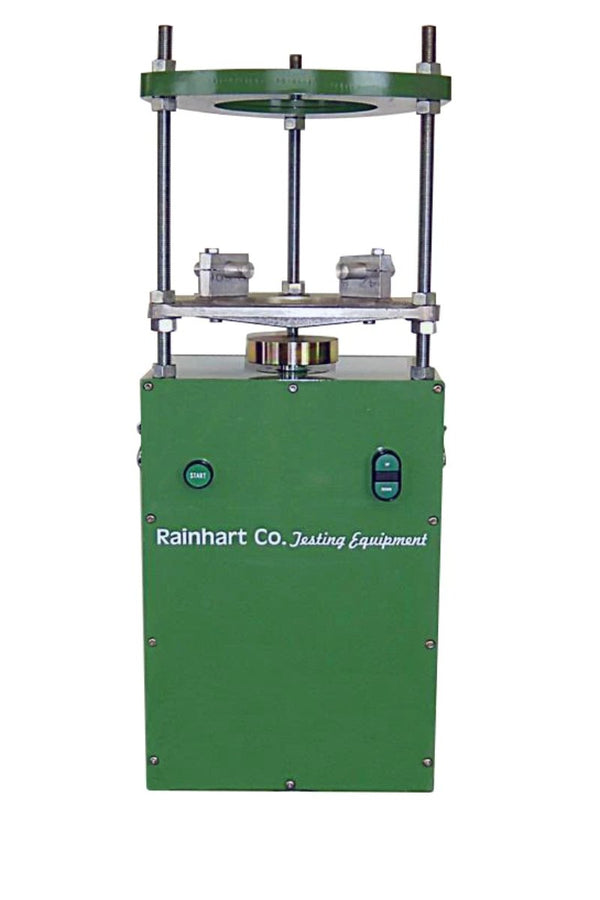 Power Assisted Sample Extruder
Current Lead Time - 14-21 Days
Most advanced and versatile power assisted sample extruder on the market, totally enclosed for operator safety.
Quick sample extrusion with the push of a button
Extrude any sample with the press of a button with the Rainhart Power-Assisted Soil Sample Extruder. Any sample is quickly and safely extruded with no damage to the sample's integrity. Rainhart has focused directly on the user, eliminating all technician fatigue commonly experienced by hand pumping, and created a 2-Push button operation control, ensuring both of the operator's hands are always clear of moving parts while the sample extruder is in motion. Along with quicker extrusions and change-over times, this extruder can increase production rates.
Features & Benefits:
Meets AASHTO T99 & T180, ASTM D1557, D698, TxDOT 113E, 114E & 117E

Adjustable loading frame for various mold heights (up to 12")

Push button operation – No hand pumping required

Rapid sample extrusion

Quiet operation

Small footprint

4" & 6" molds

Durable 1" Thick steel piston face.

Easy to load and unload

Powered piston moves up and down – No waiting for gravity

Quick mold changes between different diameters and heights
Specs:
12000 LBF extruding capacity

Hydraulic Pump: ½ HP with 2500PSI

Shipping weight: 185lbs

Dimensions: Approximately 12.5"W X 10.5"D X 36"H

Freight: 48X48X41

Motor:  115vac / 60 hz, Approx. 7.5AMPS

220vac / 50 hz, Approx. 4AMPS, OPTIONAL – Includes external pump and hose assembly