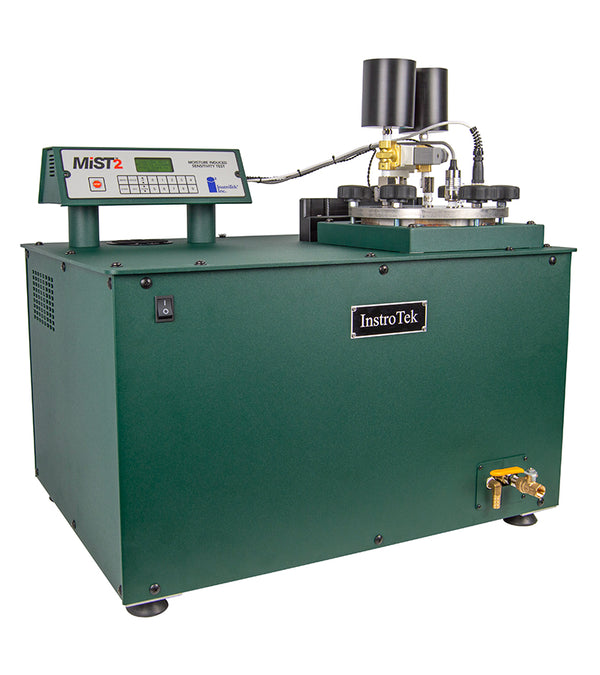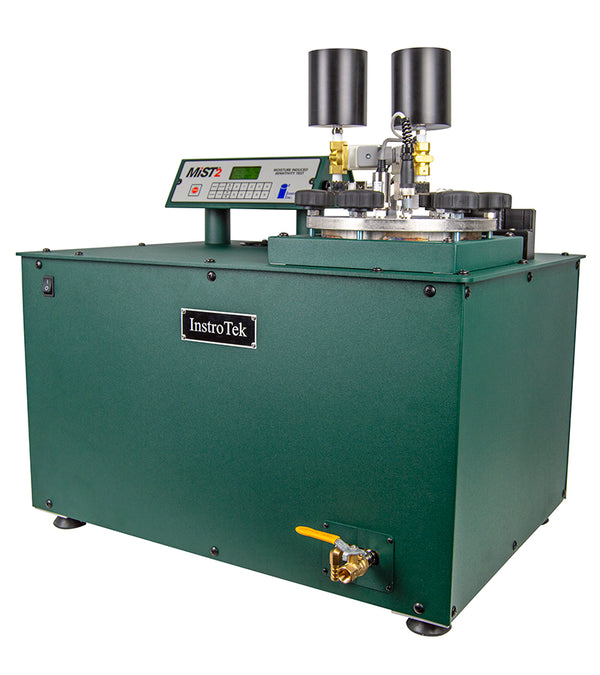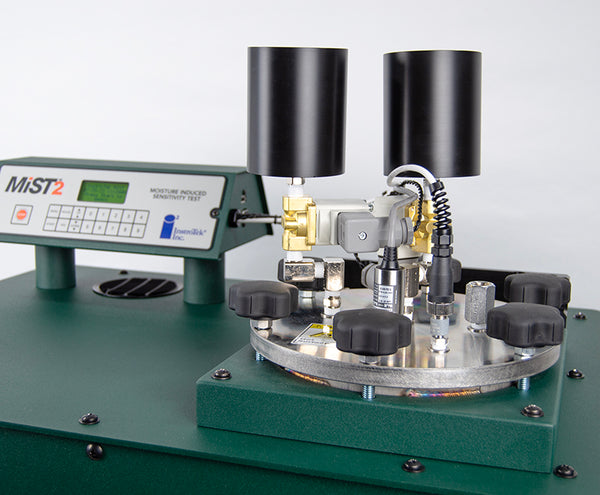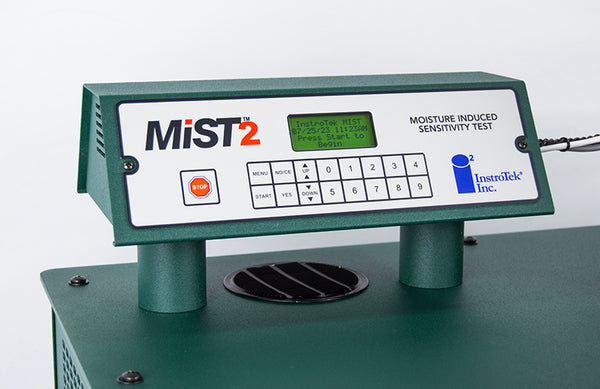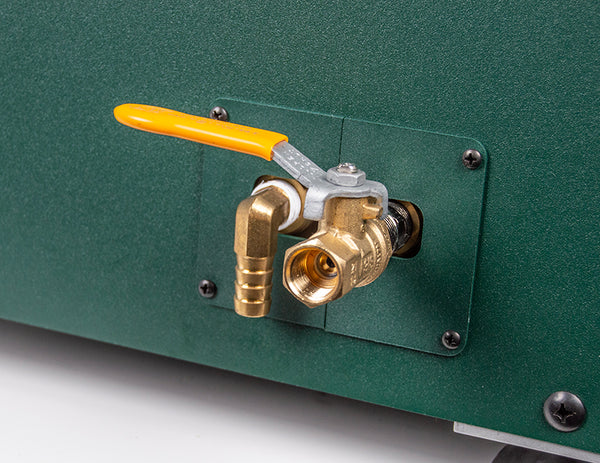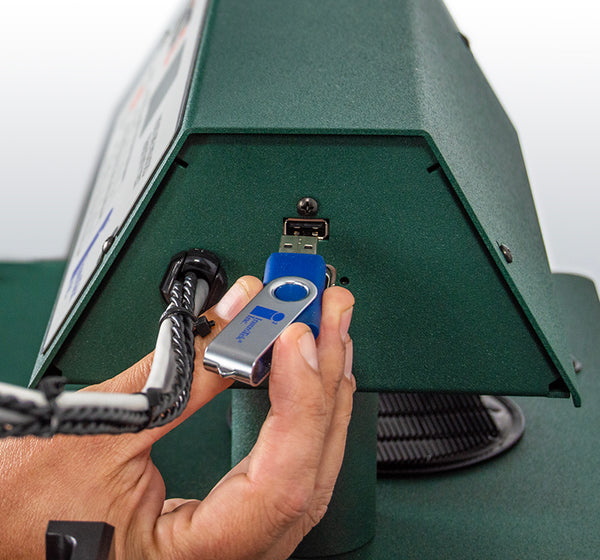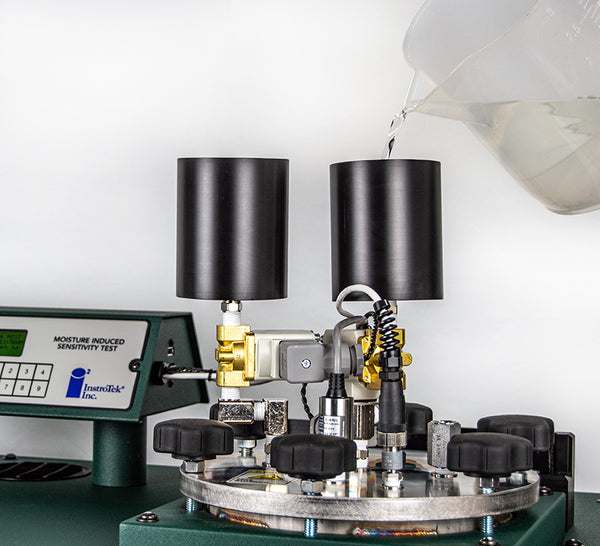 NEW!

 The M.i.S.T 2™ Moisture Induced Stress Tester 
The Fastest Method for Determining Asphalt Moisture Damage

AASHTO TP 140, ASTM D7870

InstroTek has enhanced its MiST 2 (Moisture Induced Stress Tester), an asphalt moisture sensitivity conditioning device, with a quieter pressure system and a smaller footprint to better fit in asphalt labs of all sizes. This upgraded version offers improved efficiency and user-friendliness. MiST 2 is a unique and efficient method for assessing moisture damage susceptibility in asphalt mixtures, designed to simulate stripping mechanisms in HMA pavement layers.
NEW

 

MiST 2 Features
Ultra-Quiet Design-

 

Noise level is drastically reduced using a new innovative pneumatic system...

 

you can almost hear a pin drop!
NEW!

 

Benchtop Design-

 

Smaller footprint allows for easy placement in any asphalt laboratory benchtop (30"L x 24"W x 30"H).
Lighter Weight-

 

3x lighter than the original at only 163 lbs!
Fully Automatic System-

 

The unit will automatically drain after every test, maintaining a moisture-free environment and increasing reliability. Simply place the samples in the chamber, and the machine does the rest.
Smaller Unit/Same Capacity-

 

Conditions: 2- 150mm, 3- 100mm, or 3- Ideal CT asphalt cores.
 Why is Moisture Testing Better with the MiST?
Engineers and asphalt contractors have long sought a more efficient method to test for "stripping" or "raveling," where the bond between aggregate and asphalt binder deteriorates. Current testing methods are time-consuming, lack precision due to saturation and temperature control issues, and fail to replicate real-world conditions caused by vehicle tires on wet pavement.
The InstroTek, Inc. MiST 2 offers a better solution for moisture sensitivity testing. This cyclic conditioning system simulates stripping mechanisms in HMA pavement layers. It's a self-contained unit with a pressurized chamber that mimics an automobile tire's effect on the road by pushing and pulling water through compacted asphalt samples. Tests can be tailored to various pressures and temperatures to replicate different traffic and environmental scenarios. Results are available in as little as 24 hours, as the unit operates automatically. Place an asphalt core sample in the MiST 2 chamber, select test parameters, press start, and the unit handles the rest. After testing, the asphalt core is removed and assessed for susceptibility to moisture damage.
MiST 2 Specifications 
Weight: 74kg / 163lbs
Height: 0.76m / 30"
Foot Print:

 

0.76 x 0.61m / 30 x 24"
Power:

 

115 VAC 20A (optional 230 VAC 10A)