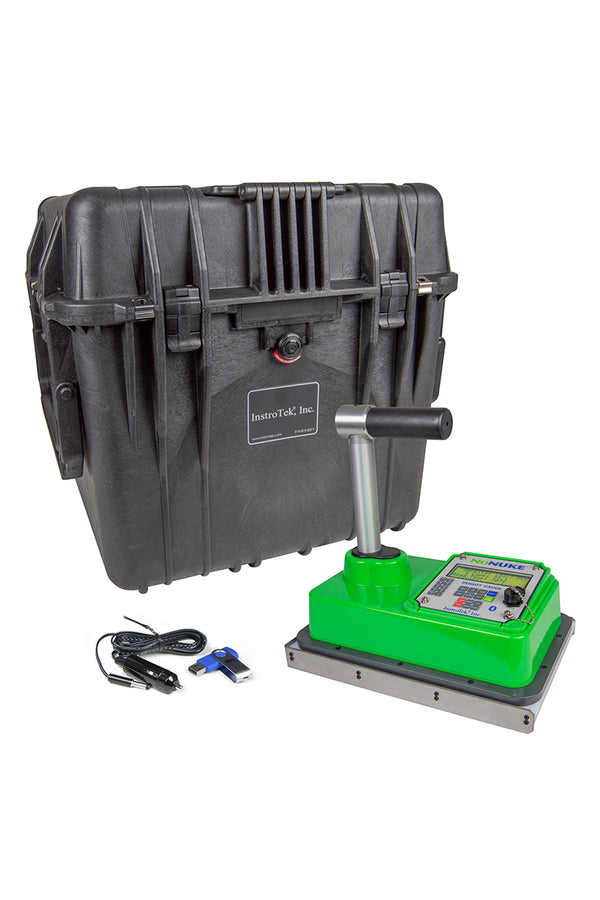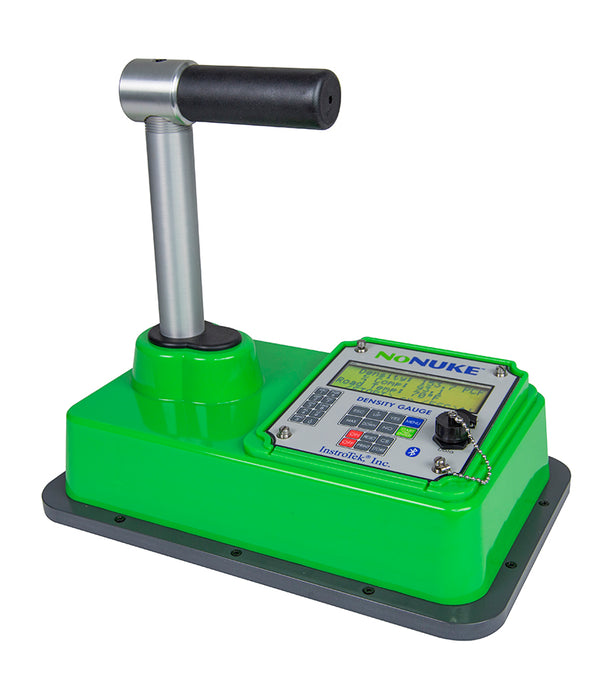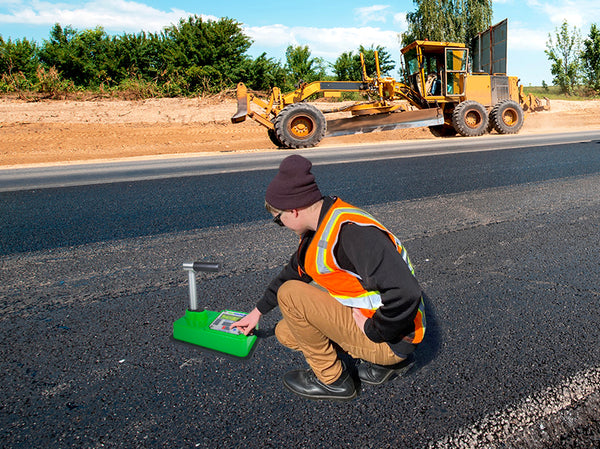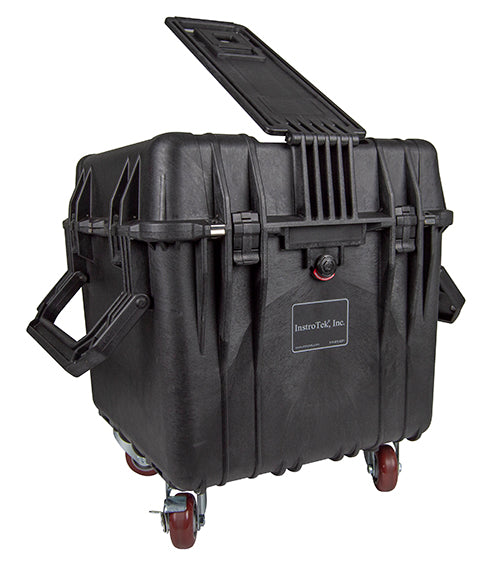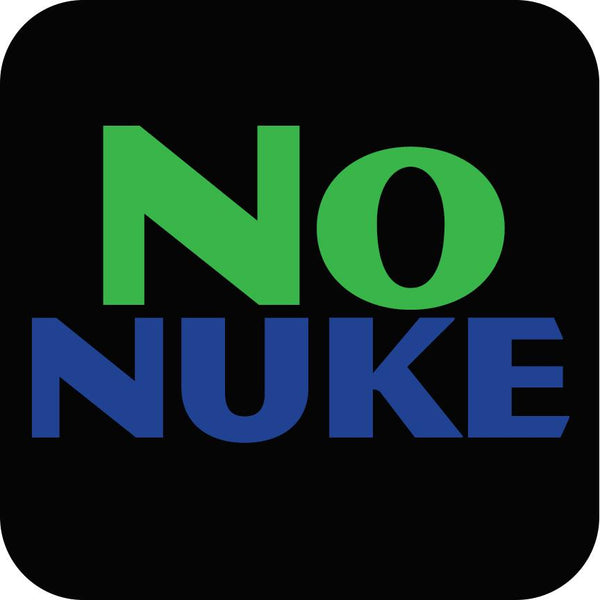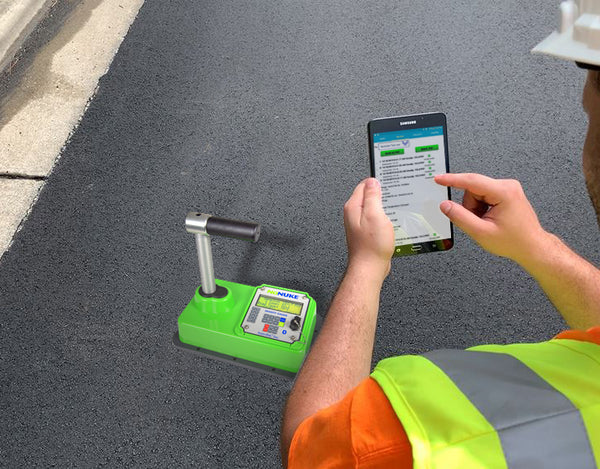 NoNuke™- Non Nuclear Asphalt Density Gauge
The NoNuke™ requires NO license, special transportation requirements or radioactive certifications. 
Highly Advanced Non-Nuclear Asphalt Density Gauge

NoNuke™

is a highly advanced dielectric asphalt density gauge specifically designed to increase accuracy and dependability.
The NoNuke's

™ 

unique algorithm automatically corrects and alerts the operator of issues like temperature, and the presence of moisture that can negatively affect the accuracy and repeatability of test results. 

Strategically placed internal and external temperature sensors measure gauge and pavement temperatures to ensure the gauge is within the operating temperature.

The QuickTest button located at the top of the gauge handle can take readings and display the results on a large 4-line LCD that is viewable from any angle and in direct sunlight.

NoNuke™mobile application can be downloaded from the Google Play Store and can capture data, display test results, and create reports from any Android Smartphone or tablet

Users can download, print or email test results for quick and easy sharing

Faster and easier to use
Lightweight
Capable of storing large amounts of data
Go Beyond the Surface - Go NoNuke™!